Enameled Gietijzeren grien / swarte teepot tsjettel
Produkt Detail
FAQ
Produkt Tags
Oersicht
Quick Details
Drinkware Type:

Wetterpotten en ketels
Sertifikaasje:

FDA, LFGB, Sgs
Eigenskip:

Duorsum
Berteplak:

Hebei, Sina
Merknamme:

Forrest
Model nûmer:

FRS-034
Produkt Namme:

Enameled Gietijzeren grien / swarte teepot tsjettel
Kapasiteit:

0.8L
Gewicht:

1.73KG
Ein:

emalje binnen en skilderjen bûten
produkt:

getten izeren tsjettel
Metal Type:

Getten izer
Gebrûk:

Promoasje
Beskriuwing:

Drinkkanken set
Logo:

Oanpast Logo
Ferpakking:

Brown Box
Materiaal:

Getten izer
Gietijzeren griene/swarte teepotketel
Cleaning Jo Enamel Cast Iron
uLit cookware koelje foardat it waskjen.
uHânwaskje mei waarm sjippewetter om it orizjinele uterlik fan 'e cookware te behâlden.
uDryje de cookware fuortendaliks.
uBrûk allinich plestik of nylon skuurpads om skea oan it emalje te foarkommen.
uFoar persistente vlekken, soak it ynterieur fan 'e cookware foar 2 oant 3 oeren
uOm alle bakt op itenresten te ferwiderjen, siede in mingsel fan 1 beker wetter en 2 oseaapjes bakte soda yn 'e koken.
uNet omheech kant del it deksel op 'e pot, dat betsjut dat de enamel coating kin net oanreitsje inoar direkt, dat sil feroarsaakje krassen op oerflak.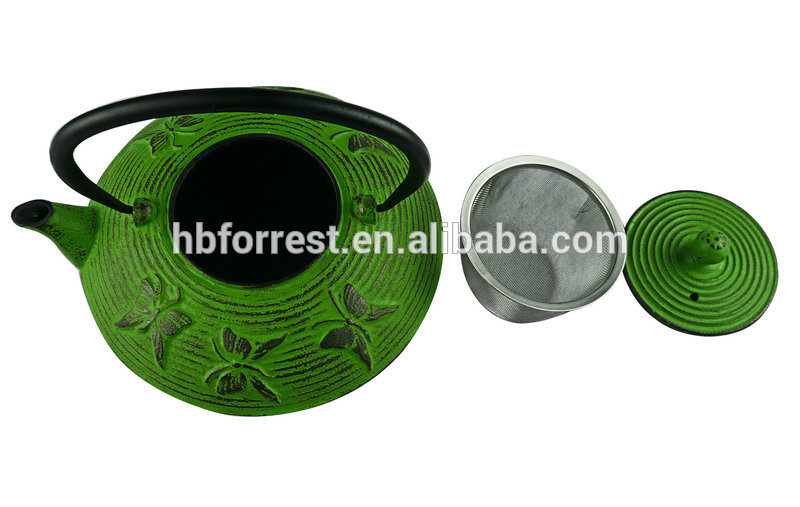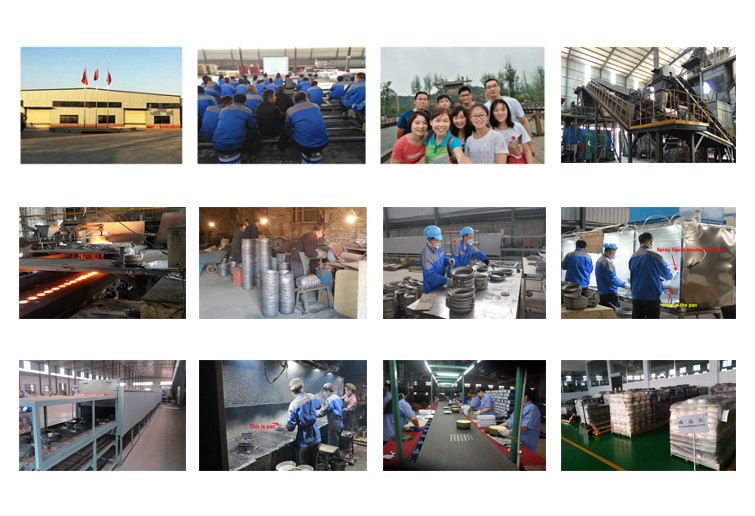 F: Wat is jo MOQ?
A: Normaal is ús MOQ 500 pcs.Mar wy akseptearje legere kwantiteit foar jo proefbestelling.Fiel jo frij om ús te fertellen hoefolle stikken jo nedich binne, wy sille de kosten korrespondearjend berekkenje, yn 'e hoop dat jo grutte oarders kinne pleatse nei it kontrolearjen fan kwaliteit fan ús produkten en ús tsjinst kenne.
F: Kin ik samples krije?
A: Fansels.Wy leverje meastentiids fergees sample.Mar in bytsje sample lading foar oanpaste ûntwerpen.Samples lading is werombetelle as bestelling is oant bepaalde kwantiteit.Wy stjoere gewoanlik samples troch FEDEX, UPS, TNT of DHL.As jo ​​​​ferfieraccount hawwe, sil it goed wêze om mei jo akkount te ferstjoeren, as net, kinne jo de frachtkosten betelje oan ús paus, wy sille ferstjoere mei ús akkount.It duorret sawat 2-4 dagen om te berikken.
F: Hoe lang is de leadtiid fan 'e stekproef?
A: Foar besteande samples nimt it 2-3 dagen.Se binne fergees.As jo ​​​​jo eigen ûntwerpen wolle, nimt it 5-7 dagen, ûnder foarbehâld fan jo ûntwerpen oft se nij printskerm nedich binne, ensfh.
F: Hoe lang is de produksjetiid?
A: It duorret 30 dagen foar MOQ.Wy hawwe grutte produksjekapasiteit, dy't rappe levertiid garandearje kin, sels foar grutte kwantiteit.
F: Hokker opmaak fan it bestân hawwe jo nedich as ik myn eigen ûntwerp wol?
A: Wy hawwe ús eigen ûntwerper yn hûs.Sa kinne jo foarsjen JPG, AI, cdr of PDF, ensfh Wy sille meitsje 3D tekening foar mal of printsjen skerm foar jo definitive befêstiging basearre op technyk.
F: Hoefolle kleuren binne beskikber?
A: Wy passe kleuren mei Pantone Matching System.Dat jo kinne ús gewoan de Pantone-kleurkoade fertelle dy't jo nedich binne.Wy sille oerienkomme mei de kleuren.Of wy sille jo in pear populêre kleuren oanbefelje.
Q: Hokker soarten sertifikaat soene jo hawwe?
FDA, LFGB, SGS
F: Wat is jo betellingstermyn?
A: Us normale betellingstermyn is TT 30% deposite nei bestelling tekene en 70% tsjin kopy fan B / L.Wy akseptearje ek LC op sicht.
1) Ferpakking fan getten izeren teepot: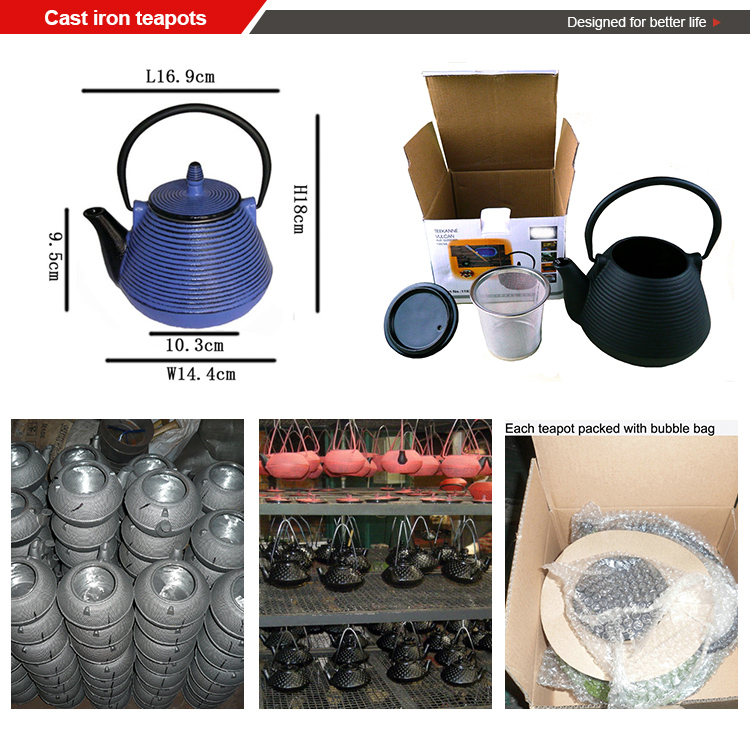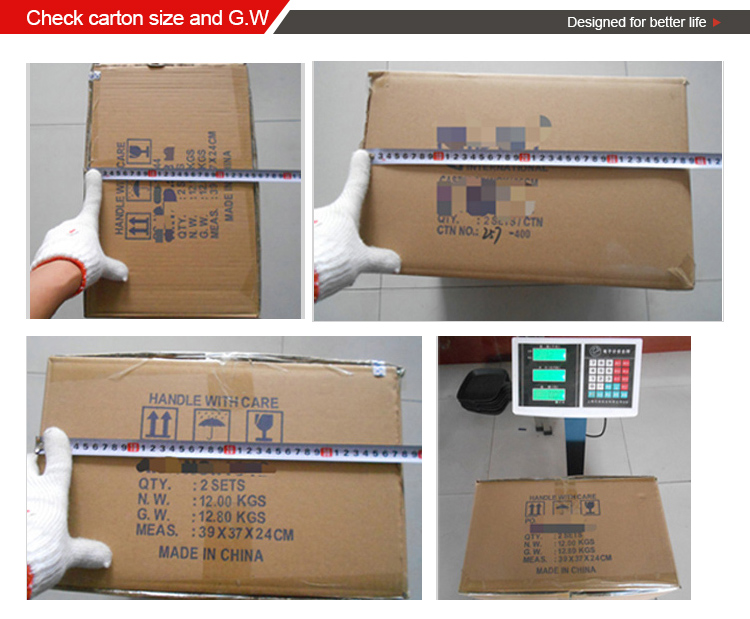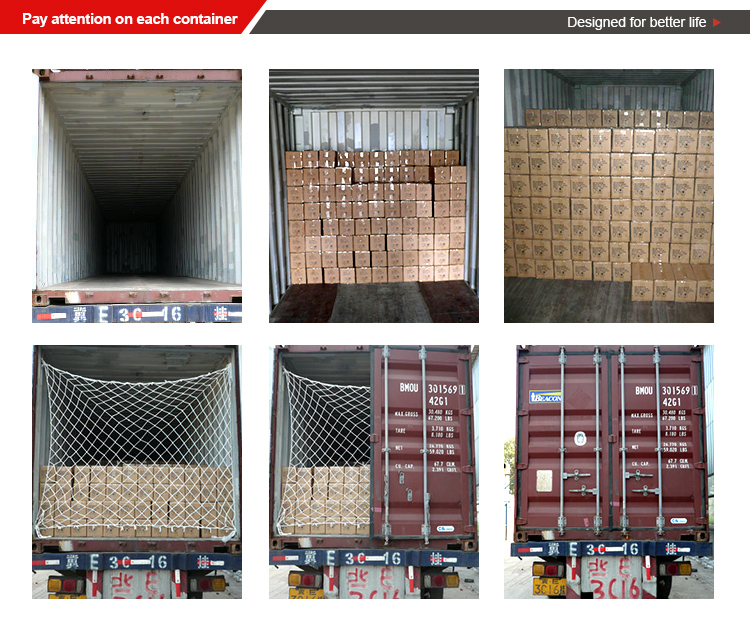 2) Ferstjoering:
-Troch koerier,lykDHL, UPS, FEDEX,ensfh It is doar ta doo, meastentiids3-4 dagenoankomme.
-Troch de loftnei de lofthaven, meastal5-7 dagenoankomme.
-Oan seenei see haven, uaually15-30 dagenoankomme.
As jo ​​​​levertiid heul urgrnt is, stelle wy foar dat jo koerier as troch de loft kieze.
Sa net, wy advisearje jo troch see, it is hiel goedkeap.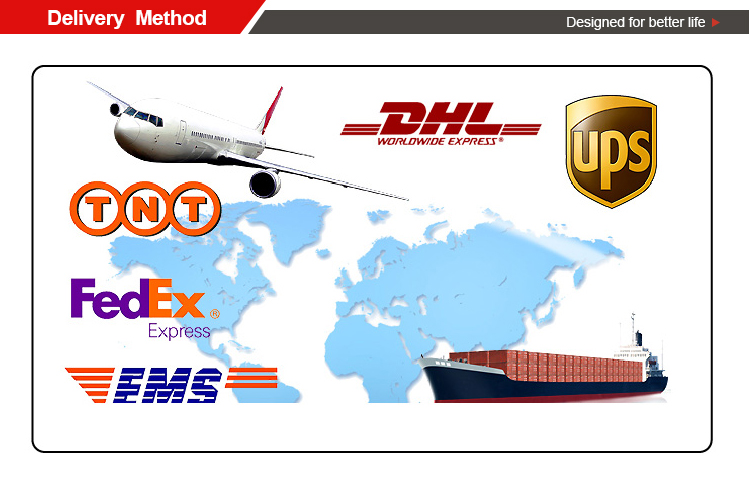 Alisa Chow - 0086 15383019351
1.24 oeren online tsjinst.
2. Bêste pre-sale & after-sale service.
3. 50 dagen nei ûntfangst fan de boarch shipment.
4. Wy sille it skipfeartbedriuw kieze mei goede tsjinst en lege priis foar jo.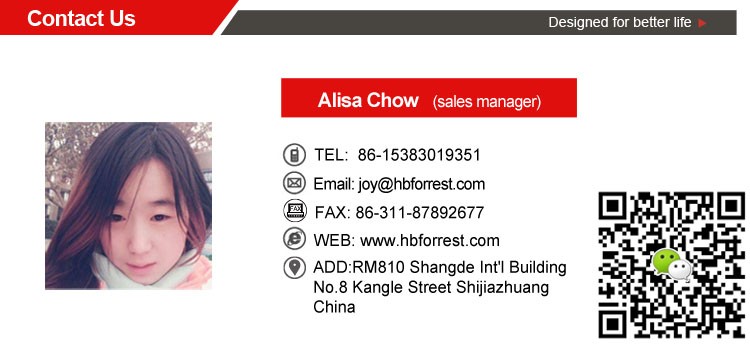 ---
Folgjende:
0.3L gruthannel Eurofins goedkard oanpaste kleur emaille tetsubin getten izer ketel teepot
---